Theme camp gifts on the Playa
Based mainly in Sydney but also scattered around the world with no less than 15+ different countries represented, we are a collection of music passionates and fun lovers who connect and express through dance, play and adventure. We make the pilgrimage to Black Rock City each year to remind ourselves that being human is something to be proud of and to celebrate, especially when strive to create, excel and be real with the people in our lives and coming into our lives.

As Bangers, we pride ourselves on radical self expression. Our theme camp gifts to the citizens of Black Rock City are inspired by this principle.
The moments we share on the playa with each other, with new friends and passing strangers remind us that we are all one amazing connected web of love and the magic we experience is one of life's greatest joys.
Camp Bang Bang originated in 2010 and is still going strong.

We want our interactivity tapping into the BM principles with stronger more visible daily schedule. Focused on participation, gifting, more radical inclusion, radical self-expression and de-comodification.

In 2016 Bang Bang, the camp took inspiration from our flaming cowgirl entrance as creative direction and an evolution of what we do on The Playa. Our flaming Cowgirl vision represents the risk and reward of Vegas, the True Grit of the Wild West, The Flirtation of the Playboy Mansion and the cheekiness of an Australian (even though we are now 50% Aussie and 50% International). This year we bring even more new elements into share with the community.

 
Just the sexiest draw in the west.

Bang Bang's ongoing Camp theme is: 'All Things Wild and Risky'

As a large group of Australian's with a growing connectivity with the global community, naturally like the explorers of yester year, Australians are explorers, discovering, taking risks in exchange for gaining reward. New friendships, new experiences, inclusive, radical and participatory, our camp is becoming more international and we wanted to create something fun and playful that everyone can connect with.

OUR CAMP GIFTS TO THE PLAYA IN 2018
Bang Bang's Sunset Saloon Cocktail Lounge & Casino

Days: Tuesday, Thursday & Friday
Time: 4:30pm - 6:30pm
Pop into the Bang Bang Wild Saloon Cocktail Lounge & Casino. Stroll through on your way out to The Playa, pop in on your way home from a sunrise session. Or Start the evening fresh here. Be prepared to enter and RISK something, for every RISK, there is potential REWARD. What to RISK? Something tangible. Something creative. Something material. Something you are prepared to RISK. You decide!

Bigger the RISK leads to Bigger REWARD. Leave a shoe, leave a trinket, leave your pants, leave a love note, leave a bike, leave a song lyric, leave a dance, leave your glasses, leave your girlfriend or dare to leave your precious Burner Fashion. Then spin The Wheel of Death (TWoD)... it at least guarantee's you a cocktail, but will you win or lose. The wheel decides.

You may win YOUR item back, or RISK the chance to win something more shiny, but at least you will feel alive. If you loose your item, morals, friend or trinket please don't fret we will gift it to the next winner on the next spin. Or will we?

If you are not the #baller type and scared of risk, we have other Bang Bang Casino Games. You Win, you avoid eating vegemite. You lose, open up baby the Aussie treat is on your taste buds. Either way you will have a delicious cocktail chaser of your choice to give you that balanced diet.

Casino Games may or may not consist of: Aussie Two Up, Giant Dice, Roulette, Bingo Blitz, Paper - Scissor - Rocks, Giant Cards or if you kill us with a great joke, you are going all the way to Cocktail Hollywood.

Bang Bang's Opening Ceremony: Future Skills
Days: Monday
Time: 2:00pm - 00:00

On Monday we create rather mysterious event for all those passing by. Taking motivation from this year's Burning Man theme, we thought we would tap into a the I, Robot theme and play with a fun concept...

Starting the week with the opportunity to ignore technology and connect as humans. Focusing on future skills, which are not studied or glorified with a certificate, we want to engage the day and the week by bringing people together with people skills. The basic human skills that we often forget in our day to day life. Looking in each others eyes, greeting people with warm hugs, engaging in flirting, engaging in sincerity and immediacy. All of those skills our futurists are aiming to give our Altered Carbon. As the opening ceremony concludes. We turn our hands back to technology and allow the incredible music and party become our Artificial Intelligence.

As always the Bang Bang saloon bar, will deliver icy cold drinks, challenges and probably pre-scripted AI banter.

Time to disconnect from the Grid at Bang Bang.
Wild Animal Party
Day: Wednesday
Time: Sunset – 2am
Since our debut burn, Bang Bang has hosted a Wild Animal party on the Wednesday night at sunset. Our annual Wild Animal party on Wednesday night of the burn is our pinnacle event, bringing out the most awesomely fun Banger you could imagine, featuring live entertainment, Banging cocktails and so much love you wont ever want to leave!

Letting your ears lighten with disco, old school classics combined with dusty playfulness.

Bring your pet Droid out for this one.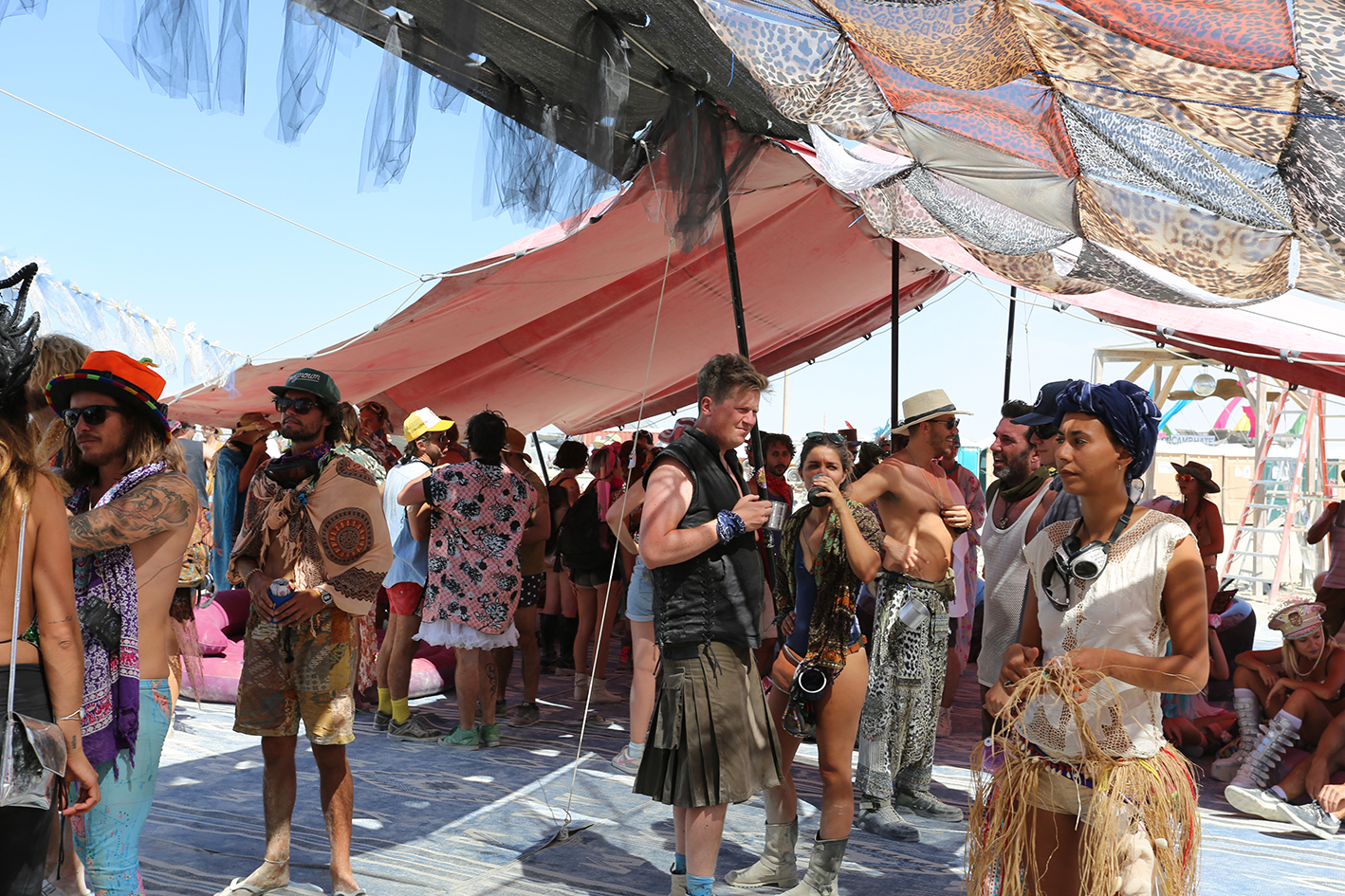 DID SOMEONE SAY COCKTAILS
Bang Bang's Opening Ceremony. You're invited!

CAMP BANG BANG is more than just a party, we are a family and we welcome you to join us and that is our gift to one and all!

- Bang Ban's Saloon and Casino Bar open and ready to refresh you.
- The Wheel of Death (TWOD)
- Shaded places to come rest, chill, chat and heck go to sleep you tired beast
- Bang Bang's main shade structure can provide a dance floor at any time of the day. Just pop in and help us make it happen.
- We love group hugs and even celebrating weddings.
- We have two huge Harmony Hammocks, come and let the breezes flow through your bits
- Always welcomed with a smiling face and cheeky banter
- Music, we love music. We are fortuntely to have many talented friends from all over the world, pop in surprises, cheeky sunrise dance session or just ambient to help you get in the mood.